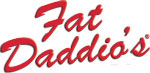 We are an Authorized Fat Daddio's Dealer
Fat Daddio's bakeware and specialty pans are anodized for safety and performance. Bake all your favorite cakes, cookies, pastries, pizza and bread with confidence! We carry a wide selection so you can find just what you need!

We are an Authorized Sephra Dealer
Sephra is the industry leader creating the highest quality and best performing chocolate fountains in the world. Whether you need a chocolate fountain for commercial use or home entertaining, you will find chocolate dream come true at MG's Bakery Supplies!

We are a Authorized Wilton Re-Seller
Looking for the right baking materials to start your beautiful creations? Our store has a broad selection of popular Wilton products that guarantee perfection!